Welcome To Nexus Academy
Elevate Your Training Experience. Welcome to Nexus Jiu-Jitsu, the premier destination for highly motivated Jiu-Jitsu instructors and practitioners. We are more than just a training centre; we are a vibrant community that is passionate about helping individuals achieve optimal physical fitness, build confidence, and reach their goals. Our dedicated team is committed to providing you with the latest and most cutting-edge techniques, ensuring you receive the highest quality training possible.
Our Mission: Striving for Excellence
At Nexus Jiu-Jitsu, we have a clear mission: to strive for excellence in every aspect of our training. We believe that true growth comes from pushing boundaries and continuously challenging ourselves. That's why we are dedicated to offering you the most effective and up-to-date techniques in every training session. Our experienced and knowledgeable instructors provide the best guidance and instruction to enhance your skills and advance your training.
A Supportive and Inclusive Community
We understand the importance of having a supportive and inclusive environment regarding your training. At Nexus Jiu-Jitsu, we foster a culture that feels like a family. We believe that incredible things can happen when individuals come together with a common goal. Whether you are a beginner or an experienced practitioner, you will find a welcoming and friendly atmosphere where everyone is encouraged to grow and succeed. Our community is built on mutual respect, camaraderie, and a shared passion for Jiu-Jitsu. Enhancing Mental and Physical Well-being Jiu-Jitsu is not just about physical fitness but also about enhancing your mental well-being. Our training programs aim to improve both aspects of your life. Jiu-Jitsu is a discipline that builds discipline, focus, and resilience. It teaches you to overcome challenges, both on and off the mat. Our instructors are skilled in Jiu-Jitsu art and experienced in guiding individuals towards personal growth and self-improvement. We believe that you can unlock your full potential in Jiu-Jitsu and life by investing in your mental and physical well-being.
Join Nexus Jiu-Jitsu Today
Whether you are a seasoned practitioner looking to refine your skills or a beginner interested in exploring the world of Jiu-Jitsu, Nexus Jiu-Jitsu is the place for you. Our academy offers a comprehensive range of classes and programs tailored to meet the needs of individuals at all levels. We invite you to join our community and experience the transformative power of Jiu-Jitsu. We will help you achieve your goals, hold each other accountable, and create lifelong connections. Elevate your training experience at Nexus Jiu-Jitsu today.
Nexus Jiu-Jitsu is the core centre connecting

highly motivated Jiu-Jitsu instructors and practitioners

with the community to help achieve optimal physical fitness and confidence, achieve goals, hold each other accountable and network.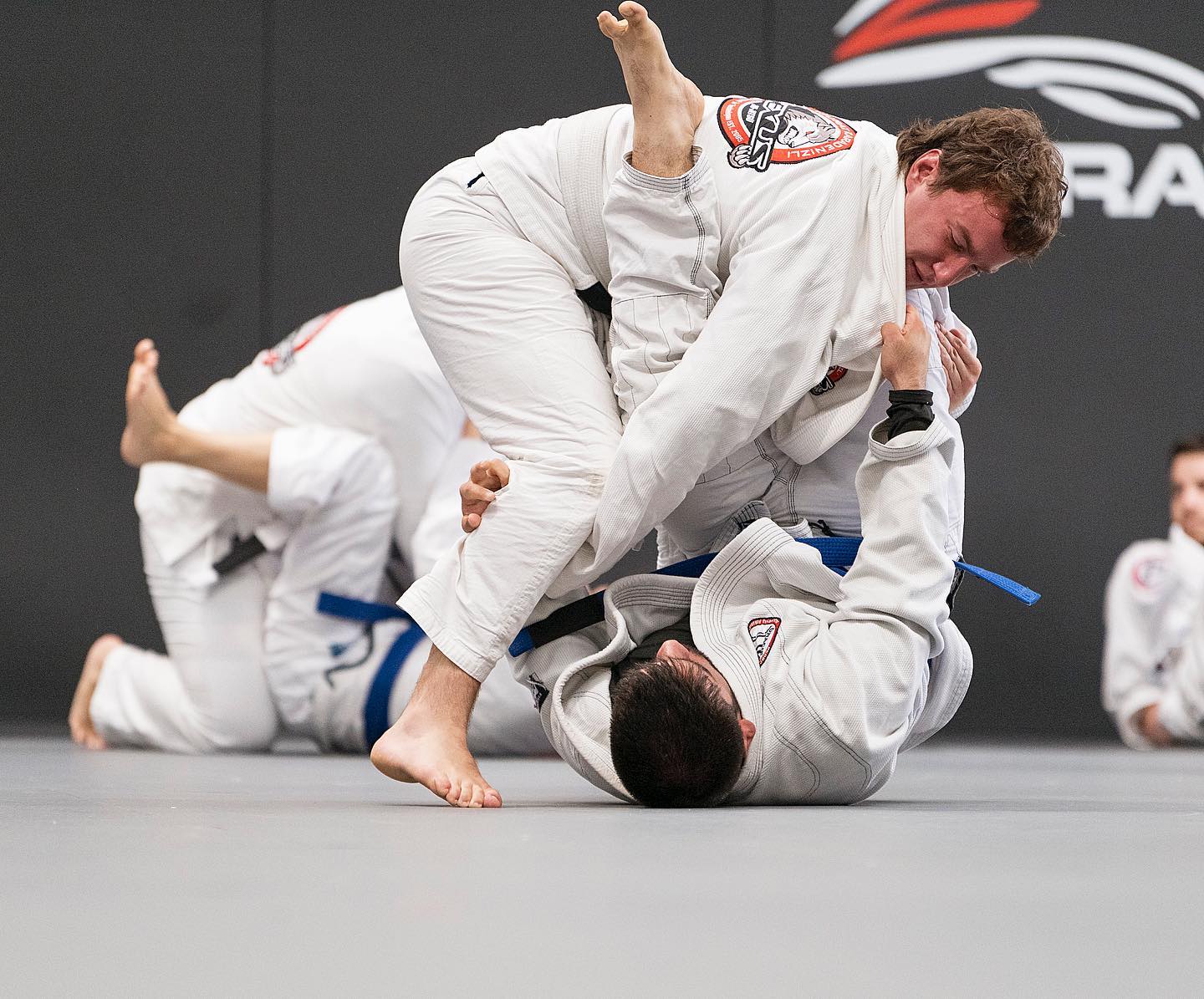 Coach Murat Karadenizli
Professor Murat Karadenizli is a highly experienced and dedicated practitioner and instructor of Brazilian Jiu-Jitsu. His journey began in 1999 when he started training under Peter Debeen in Melbourne. His thirst for knowledge led him to travel to Brazil, the United States, and other parts of the world to learn from renowned instructors in the sport. His most influential mentor and instructor is Pedro Sauer, who guided him in mastering the art of Brazilian Jiu-Jitsu. Currently, Coach Murat teaches classes in Coburg North, Melbourne, where he continues to refine his skills and stay updated with the latest developments in Jiu-Jitsu. His focus extends beyond technique, as he emphasizes self-improvement and personal transformation, positively impacting the lives of his students. Receiving his black belt from Professor Pedro Sauer in 2011 marked a significant milestone in Professor Murat's Jiu-Jitsu career, recognizing his expertise and dedication. Alongside his teaching endeavors, he has also achieved
success in competitions, securing multiple Pan Pacific and Australian titles.
Overall, Professor Murat Karadenizli's impressive journey and dedication to Brazilian Jiu-Jitsu make him a respected and influential figure in the martial arts community. His passion for the sport, commitment to learning, and impact on others demonstrate his profound knowledge and love for Brazilian Jiu-Jitsu.